The Story
We wanted to first thank everyone for their interest and supporting the best ebike company ;)
At REVA Electric, we believe the future is electric - raw electric power along with the most advanced technology, all built into a bike that's been designed from the ground up to change the way you define 'transportation'.
We built the REVA ROKT with the concept of maximizing power, utility, and enjoyment. The ROKT ebike is the first environmentally friendly high-performance bicycle to put technology first, allowing us to implement features that have never been seen on even the best ebikes - features that save you time and money while REVAlutionizing your lifestyle. The REVA electric bicycle isn't just an electric bike; it's your next-generation adventure ebike, we are crafting the future and we hope you join us.
Headquartered in sunny Gainesville Florida, REVA Electric Bikes seeks to accelerate the adoption of electric bicycles by introducing models that far exceed the quality, performance, and value of the current industry ebikes. REVA's focus on blending modern technology with utility oriented design ensures the rider has an exciting and confident ride on any city streets or rugged trails.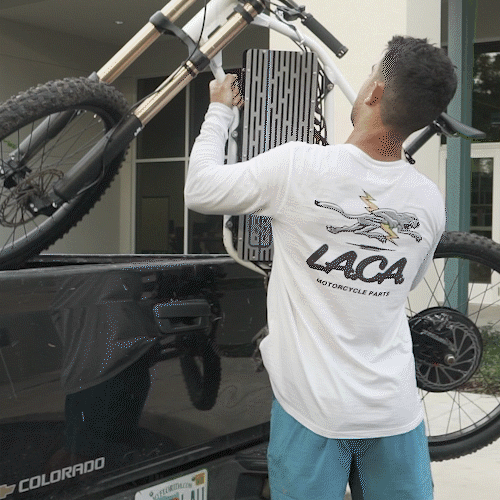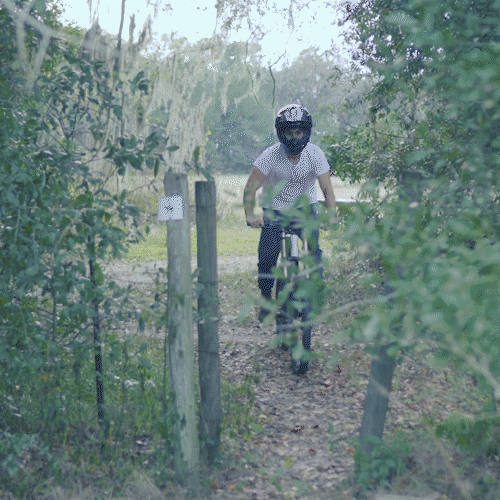 Why is the REVA bike the best?
PERFORMANCE
• Up to 6.5kW of power to the rear wheel, with a top speed of 45 mph.
• Incredible launch power, 100% torque at 0RPM
• 2-speed planetary crankset allows you to effortlessly shift between gears simply by tapping heel against shifter on the crank
RANGE
• Up to 100+ miles of range with our high discharge battery pack
• REVA Intelligent Battery Systems ensures guaranteed battery life • Regenerative braking will recapture the energy and extend the range
ENGINEERING
• REVA Electric Ecosystem allows all components to communicate with each other
• These electronics allow us to introduce features that no other company has
• Traction control – keeping you planted and in control
• Variable regenerative braking – recaptures kinetic energy to extend your range
VERSATILITY
• Works equally great climbing a mountain or coasting down a bike lane
• Adjustable power profiles from 750w to 6500w
• Full air suspension in front and rear creates a comfortable ride on city streets or rugged terrain
• Only weighs 80lbs, allowing you to lift it up and bring it anywhere!
QUALITY
• Engineered & Assembled in the USA
• All components used are of the top tier, high-quality construction
• Lifetime warranty on all REVA bike frames
UTILITY + SAFETY
• 100% road legal in street mode, cruise up to 28 mph
• No gas, registration, plate fees, parking passes
• Traction control keeps you safe on your ride
• GPS locator will prevent theft of the bike
Crafting the Future Of Electric Bikes
Follow us on social, we would love to hear from you!